"An Intimate Evening With" The Ultimate VIP Concert Experience; this high demand concert series was created in 2010 to allow the music enthusiast an experience of a lifetime! Each individual show is carefully hand selected, structured and produced to bring you inside the music, behind the music scene and Up Close and Personal with the "original artists"- creating a Full Interactive Show Experience like no other.
The Series has grown in demand and is now produced nationally. In 2019, the series has also partnered with Gulfstream Park Hallandale Florida, inside the Sport of Kings Theater. This beautiful room consists of Large LED Walls, Full Surround Projection, and State of the Art Sound and Lights. With 6 levels of seating from The Side Stage Lounge to Round Tables, this is the Concert Experience of a lifetime!
Each show performance will bring you back in the day to relive some of the most iconic music ever produced.
We look forward to seeing you at an upcoming performance!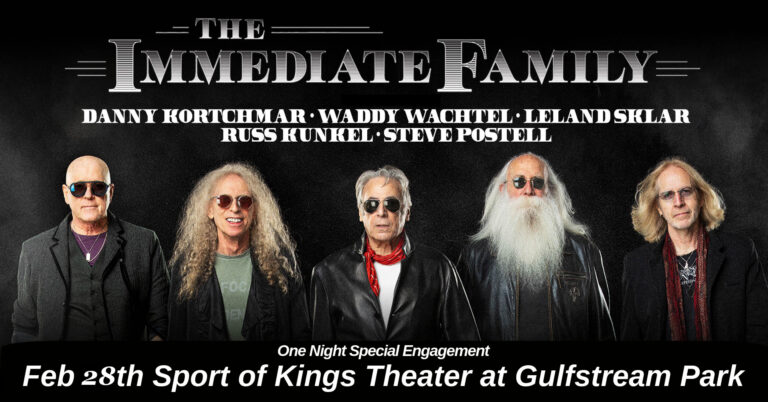 THE IMMEDIATE FAMILY


Gulfstream Park inside The Sport of Kings


Feb 28th @ 7:30pm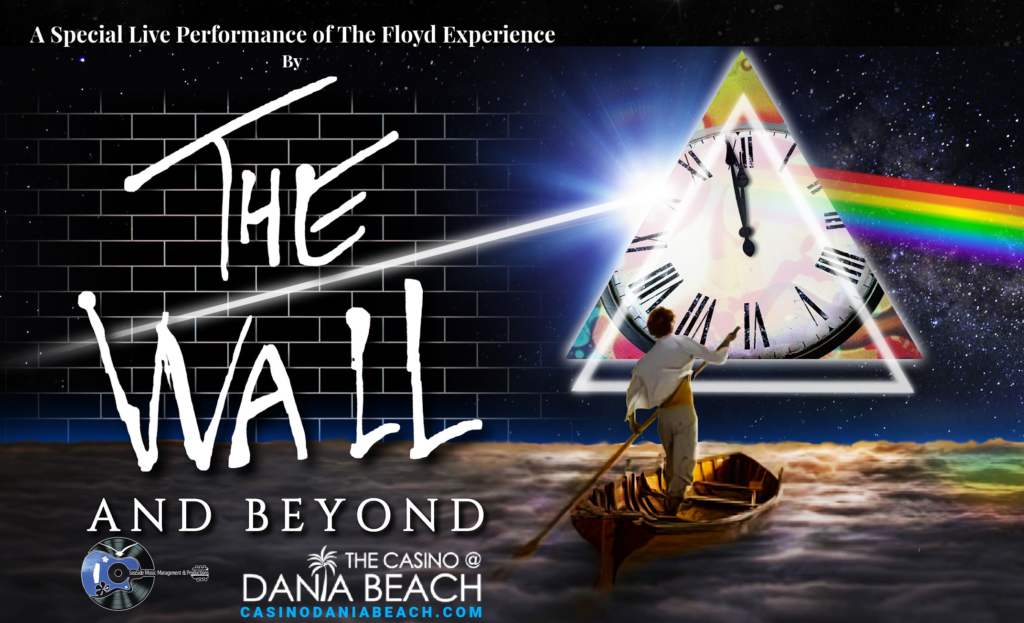 Seaside Music Management and Dania Beach Casino Present
The Wall and Beyond - The Pink Floyd Experience
In Surround Sound
Friday, Jan 12th @ 8pm
An Intimate Evening With
Bobby Collins 
Gulfstream Park inside Sport of Kings 
Nov 17th @ 8pm
Seaside Music Management and FAU Kaye Auditorium Present
The Wall and Beyond – The Pink Floyd Experience
In Surround Sound
Celebrating 50 Years of The Dark Side
Saturday, Oct 7h @ 7:30pm
An Intimate Evening With
The Voices of Classic Soul
Gulfstream Park inside Sport of Kings
Aug 20th, 7:00 PM
The Players formerly of Chicago and Earth, Wind & Fire
Ellicottville, NY Summer Concert Series
July 1st, 8pm
The Players formerly of Chicago and Earth, Wind & Fire
Toyota Oakdale Theater – Live Nation
June 30th, 8pm
An Intimate Evening With
Vic Dibetetto
Gulfstream Park inside The Sport of Kings
June 3rd, 8pm
The Wall And Beyond


Gulfstream Park inside The Sport of Kings
February 2nd & 3rd, 8pm
An Intimate Evening With
Gipsy Nation from South of France
featuring Gyorgy Lakatos , The Music of Santana
Gulfstream Park inside The Sport of Kings
December 18th, 7:00 PM
An Evening With
Bill Champlin – Keith Howland – Jeff Coffey and John Paris


The Players formerly of Chicago & EWF


Gulfstream Park inside The Sport of Kings
September 9th and 10th, 8:00 PM
An Evening With
Eliot Lewis and Brian Dunne
The Funky Biscuit – Boca Raton
July 30th 8 PM
An Evening With
Essence of Motown
Gulfstream Park inside The Sport Of Kings
August 5th 8 PM
ORLEANS


Gulfstream Park inside The Sport of Kings
July 21st, 7:00 PM
The Pink Floyd Experience in Surround Sound
World Touring Musicians, Lasers, LED Walls
April 7th, 8:00PM – Mizner Park Amphitheater
The Voices of Classic Soul
Gulfstream Park inside The Sport of Kings
 January 20th – 7:00 PM
The Pink Floyd Experience in Surround Sound
World Touring Musicians, Lasers, LED Walls
Gulfstream Park inside The Sport of Kings
TWO SHOWS


January 15th, 2022  7:30 PM




January 15th, 2022  9:45 PM
Jefferson Starship


Gulfstream Park inside The Sport of Kings


 January 2, 2022 – 7:00PM
A PETER WHITE CHRISTMAS
With Mindi Abair and Vincent Ingala
Gulfstream Park inside The Sport of Kings
December 11th, 2021 8:00 PM
An Evening with Jim Messina & Special After Show engagement
"A Conversation with Jim Messina"
Gulfstream Park inside The Sport of Kings
October 17th 2021 7:00PM
AMBROSIA The Ultimate Concert Experience 


Gulfstream Park inside The Sport of Kings
July 2nd 2021- 6:30PM
An Intimate Evening With Peter Noone of Hermans Hermits




 Dec 16th, 2020 – 8:00PM



An Intimate Evening With Gipsy Nation a la Gipsy Kings and Gyorgy Lakatos, The Music of Santana




 March 6th, 2020 – 8:00PM



An Intimate Evening With Firefall
Featuring Pure Prarie League


 February 27, 2020 – 8:00PM
Valentine's Day with Jefferson Starship, Also Performing the Music of Jefferson Airplane
February 14, 2020 – 8PM
An Intimate Evening With Bobby Caldwell
VIP Concert Experience
January 12, 2020 – 7:00PM